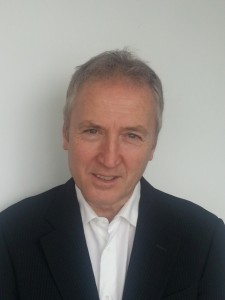 In Part Two of an hour-long interview, conducted earlier this year by sister site ePublish Yourself!, Martyn Daniels discusses the slow evolution of the digital publishing world and the origins of Read Petite, a subscription service focusing on short-form digital content that is being developed by an experienced team in the UK.
A seasoned veteran of the print and digital publishing worlds, Martyn is optimistic about the prospects for short-form digital fiction—envisioning a strong market for quality stories tailored to the length of a subway ride, lunch break, doctor's office wait, or bedtime reading.
Once a dynamic part of the literary scene, short stories have dwindled to nothingness, disappearing from magazines and other venues, as discussed in this Mother Jones article.
Little wonder then that the last decade has seen ever-dwindling commercial venues for literary writers. Just 17 years ago, you could find fiction in the pages of national magazines like The Atlantic, Elle, Esquire, Glamour, Good Housekeeping,GQ, McCall's, Mother Jones, Ms., Playboy, Redbook, and Seventeen, and in city magazines and Sunday editions like the Boston Globe Magazine, Chicago, and theVoice Literary Supplement. Not one of these venues (those that still exist) still publishes fiction on a regular basis. Oh, sure, The Atlantic still has an annual fiction issue (sold on newsstands but not sent to subscribers), and Esquire runs fiction online if it's less than 4,000 words. But only Harper's and The New Yorker have remained committed to the short story.
The market is ripe for a revival of the short story. Print magazines are clearly not the venue of choice. Short stories may find a new generation of readers through smartphones and tablets.
We are still serving up ebooks in the same way as we served up p-books, even with the same jacket, the same blurb—everything. – Martyn Daniels